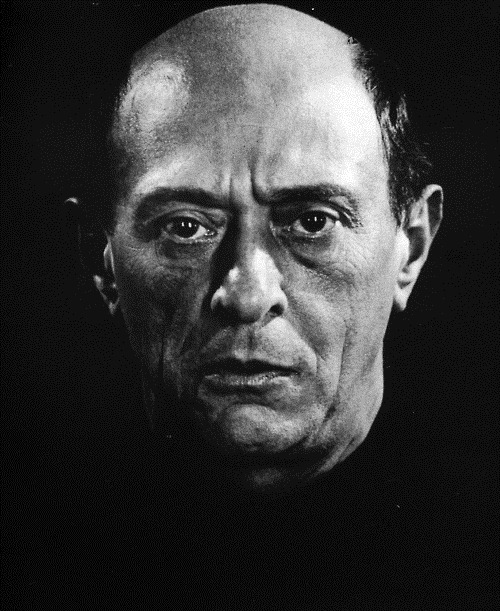 As the Twentieth Century began, another truly Modernist idea was developing in music, originated by the Jewish Austrian Arnold Schoenberg. As he tried to blend the styles of Brahms and Mahler into a new concoction, he ran across 'Serialism': taking the twelve notes of the chromatic scale and treating them equally rather than as part of a predictable scale pattern (the twelve-tone technique). Schoenberg's method used formulas to lay out the notes, and he moved away from using melodic ideas altogether; he laid out 'developing variations' instead. His approach is often called the Second Viennese School.
I'll warn you up front: This is a type of music that many listeners find alien and disturbing and less memorable than typical Classical music. But it is indeed an important movement, and we'll be spending a little time with it here!
One of Schoenberg's students was another Austrian, Alban Berg; Berg looked to apply the same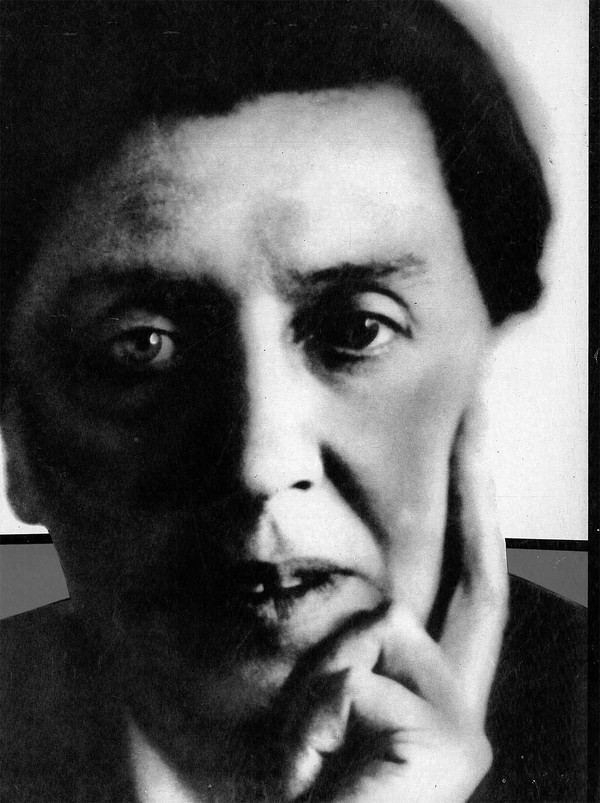 techniques but with a more lyrical and warmer reference back to the earlier Viennese music, so… well, Berg's works tend to be a bit more pleasing to the public! But it's still Serialist, as you'll hear.
Schoenberg's Jewishness combined with his so-called 'degenerate' music made him a prime target of the Nazis, and in 1934 he fled to America.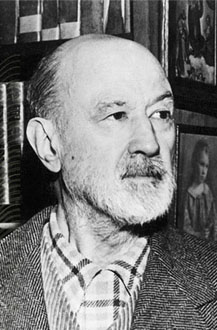 The American Charles Ives was an insurance executive who wrote remarkable works on the side, including the two notable pieces linked here, 'The Unanswered Question', which faces philosophical despair head-on in a programmatic manner; and 'Central Park in the Dark' is quite an example of mood music!
The term 'atonal' is something to keep in mind as you hear unpredictable and shocking shifts in apparent key center: A major goal is to move away from the whole idea of being in a particular key.
Anton Webern, another Austrian, is an important member of this school led by Schoenberg; notice how his use of the piano keys seems particularly chaotic in the link here. His approach directly influenced the American Elliott Carter.
Aaron Copland didn't just write beautiful ballets about American themes; he actually preferred to write in a serialist way. Two of his terrifying examples are linked here, with the ominous titles 'Inscape' and 'Connotations'.
If you want to learn the history of Classical music, you need to be familiar with this very modern movement. We won't get into theological and philosophical reasons in this discussion, but I imagine you'll think of some as you listen!
Schoenberg (1874-1951): 5 Pieces for String Orchestra, #5, played by the City of Birmingham Symphony conducted by Simon Rattle
Ives (1874-1954): 'The Unanswered Question', played by the New York Philharmonic, conducted by Leonard Bernstein
Ives: 'Central Park in the Dark', played by the New York Philharmonic, conducted by Leonard Bernstein
Webern (1883-1945): Variations for Piano, played by Glenn Gould
Berg (1885-1935): Violin Concerto 'To the Memory of an Angel', 2. Allegro-Adagio, played by Anne-Sophie Mutter, with the Chicago Symphony, conducted by James Levine
Copland (1900-1990): 'Inscape', played by the New York Philharmonic, conducted by Aaron Copland
Copland: 'Connotations', played by the New York Philharmonic, conducted by Aaron Copland
Carter (1908-2012): Concerto for Orchestra, played by the New York Philharmonic, conducted by Leonard Bernstein
[For comic relief, how about a brand new bluegrass tune about this genre! It's by Merle Hazard and Alison Brown!]