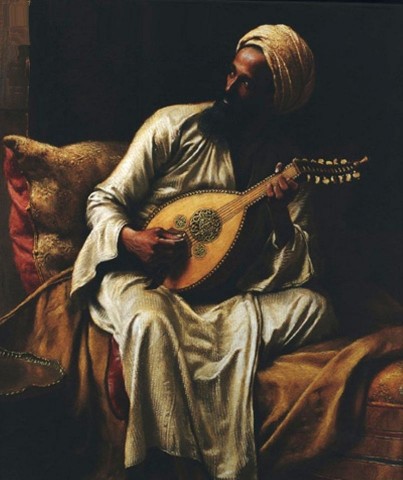 The Byzantine Empire produced a kind of music that is still alive today in the liturgies of Orthodox Churches of various kinds, and from that same time there are also ancient Jewish kinds of music that continue in our time. Here are links to Youtube audio of a few samples of this essentially monophonic, chant-like form of the art:
Jewish instrumental oud solo 'Sim Shalom', played by Yuval Ron
Christian liturgy selection 'Ya yassouh el hayat nouazimak' performed by Fairuz
Kassiani's 9th Century piece 'When Augustus Reigned', a Troparion for Holy Wednesday, sung by Capella Romana
'O Vierge Sainte, rejouis-toi (Luc 1, 28-42, for the Office de Vepres), sung by Divna and the Melodi Choir
Note how there's a great deal of nuanced ornamentation in some, and simple, beautiful drones behind a clear melody in others.
What a rich heritage!