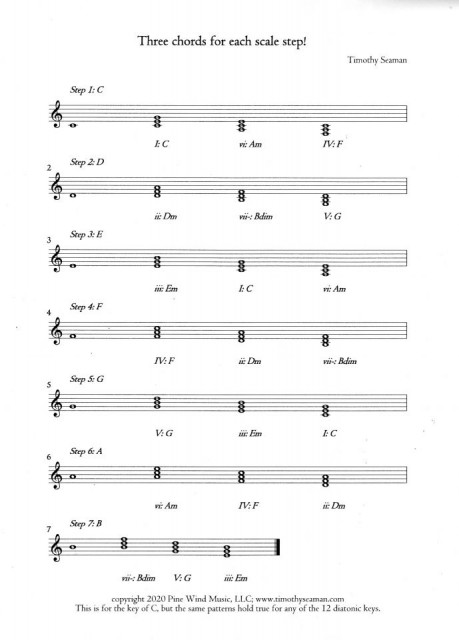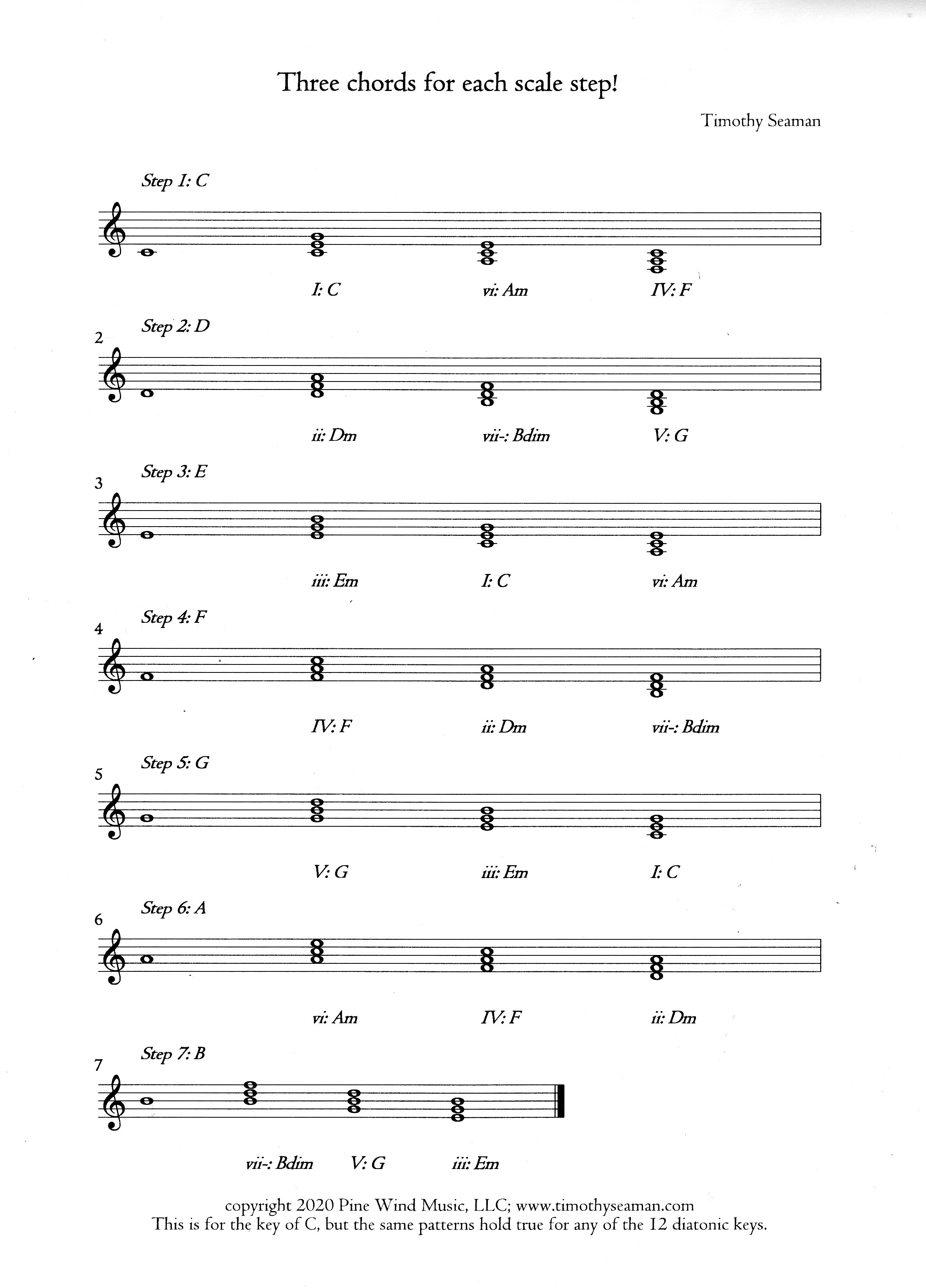 When you need to choose a chord to play with a certain melody note, it doesn't have to be guesswork! There is a very clear and simple structure to music that we can refer to when choosing chords.
Fact one: Essentially, everything in music involves the seven notes of the diatonic (do-re-mi) scale --- it's all made out of those seven items.
Fact two:Each scale step is the root of a three-note chord called a triad (the root, plus two scale steps above it, plus two scale steps above that --- either line, line, line on the staff, or space, space, space); so there are seven basic chords built over those seven scale steps --- three major, three minor, and one diminished.
Fact three: Each scale step is the root of one chord, the middle note of another chord, and the top note of a third chord.
Fact four: When you're looking for a chord to match a melody note or pair of notes, bear in mind that there are three chords that it is a part of in that key's scale, and one or more of those chords will likely be exactly what you need. It's an easily found, known quantity, waiting for your choice! (That's one reason that one person may choose a C chord and another person choose an A minor chord for the same melody note, and both sound good, and both may even blend together well.) You can decide which chord says best musically what you intend.
Here is a sample layout of this pattern, in the key of C, the white keys of the piano, so we don't have to think about sharps or flats while absorbing the concept --- though it works exactly the same in the scales of all twelve keys.