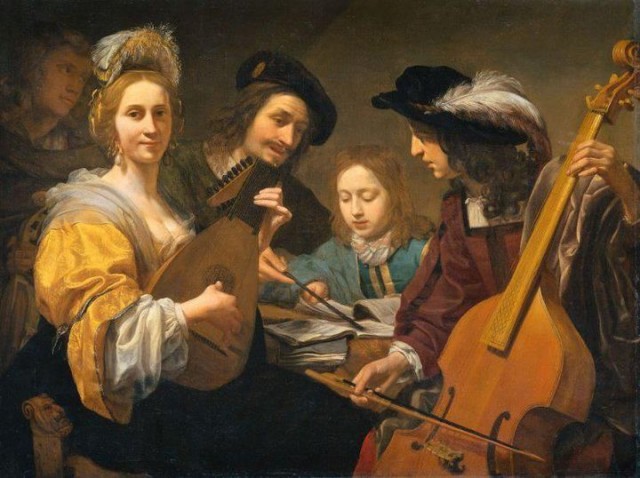 During the Renaissance and Elizabethan Periods in Europe, certain musical instruments were popular and widely used. Here is a sampling of a variety of them! These are grouped by their instrument family types.
I've found a Youtube video of each, so here you can click on the instrument's name and watch and listen to it being played:
Brass ---
Cornett (played at 2:15)
Sackbut (played at 1:25)
Woodwinds ---
Bagpipe (four different kinds shown here)
Crumhorn (trio consort here)
Recorder (this is a trio consort)
Strings ---
Percussion ---
Tambourine (Demonstration of technique)
Well, there you are! This isn't totally comprehensive, of course, but hopefully it's been informative. Some of the instruments were carry-overs from earlier ages, and some of them were the beginning stages of modern instrument types. Can you tell which?