After Beethoven the shift in compositional style rapidly trended away from the orderly expectations of the Classical period, and more toward the Romantic ideals of emotion, spontaneity, nature consciousness, mystical spirituality, narrative, self-expression, and individualism.
Robert Schumann made a special point, even as a teen, of letting random musical ideas drop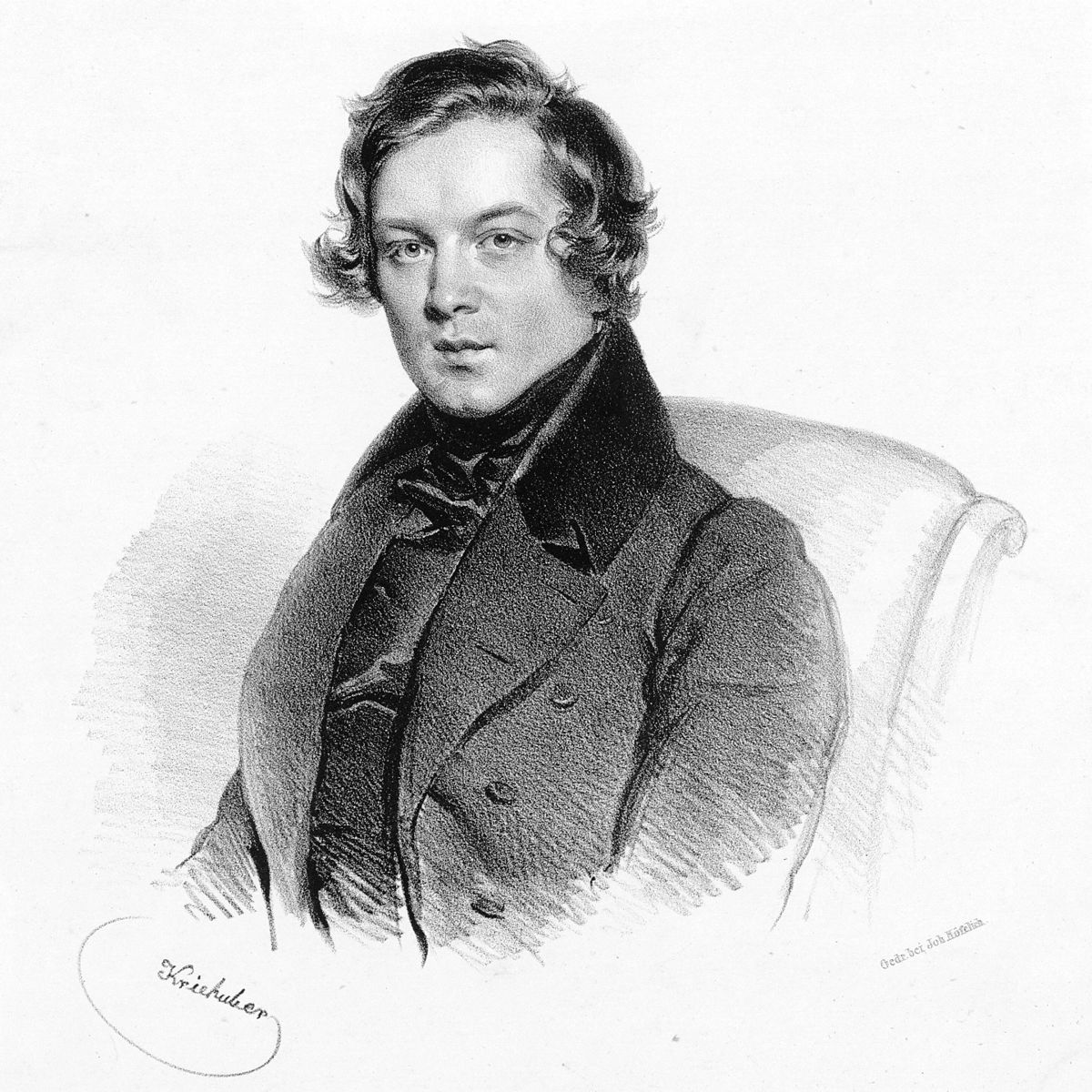 into his mind, and he would immediately cast the notes onto the piano; he called these 'Papillons (Butterflies)' because of their ephemeral and sudden nature. (He, incidentally, is credited also with establishing music criticism as a literary form, and he published a magazine to get the discussions out to the public.)
Schumann's piano works have a distinctly new kind of lyricism --- yet he still had a mind that could incorporate solid developmental ideas into the overall organism of his pieces, as you can hear in the masterful interplay of parts in his beautiful 'Traumerei (Dreaming)' and his first-rate Piano Concerto. His symphonies are known as pretty direct adaptations of the piano --- his primary instrument --- yet they have a unique expressive symphonic quality that is very satisfying. The 3rd Symphony is named for his beloved Rhine River Valley, and it does surely speak profoundly of such beautiful lands and the emotions we feel as we appreciate nature.
Nationalism was becoming a major force in Classical music as well as elsewhere, and the fact that these composers were from particular countries figures prominently in what they produced. Schumann was 'Rhenisch'!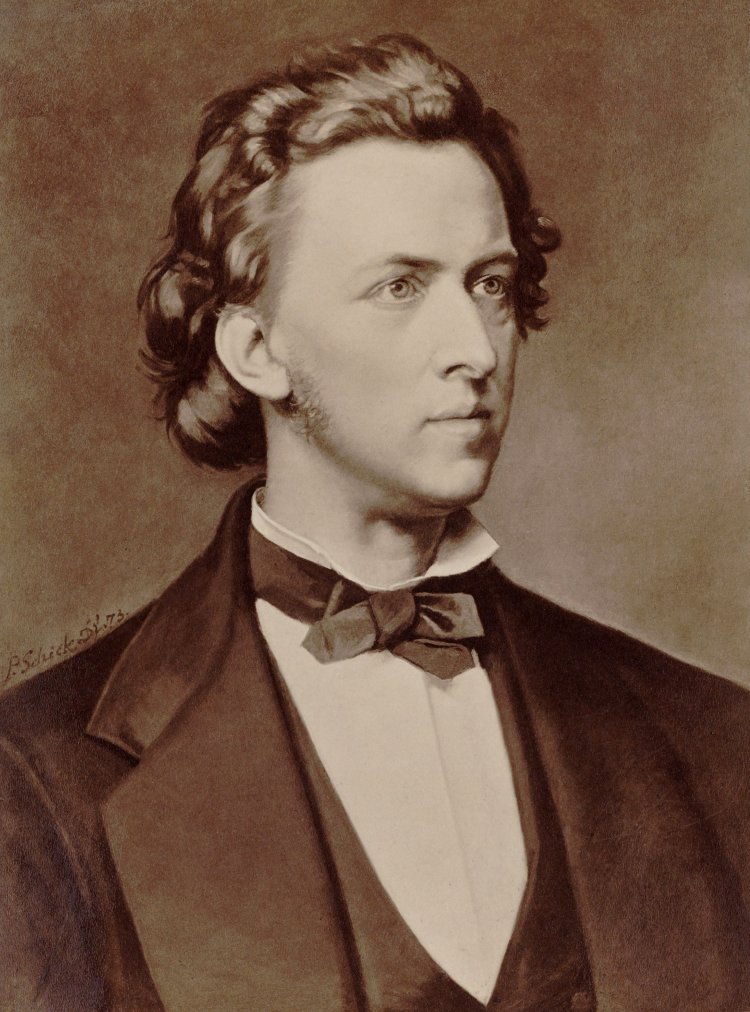 Frederic Chopin was a Polish-French sensitive soul with another whole new pianistic vocabulary of sound, ranging from tenderness to anxiety, from courageous militarism to thrilling elegance, from intricate study pieces to dramatic narrative.
Franz Liszt was a Hungarian virtuoso at the piano who was respected throughout Europe as the greatest in his time; his compositions often are among the most difficult because he needed to prove his skill! But such pieces as the Consolation 3 are lyrical masterpieces.
Richard Wagner wrote mostly operas, and his focus often was on Northern mythology in massive cycles that lasted many hours. He incorporated a new technique of development by using leitmotif clusters of notes that represented certain characters and themes throughout a work. And he would take as long as he saw fit to have an idea or action or feeling grow into its full force, often to intensely beautiful and devastating effect.
Bedrich Smetana, a Bohemian, composed a magnificent programmatic piece celebrating a journey from the source of the great Moldau River to waterfalls and Prague, an exhilarating voyage!
Anton Bruckner, a deeply devout Christian from Austria, wrote a highly original series of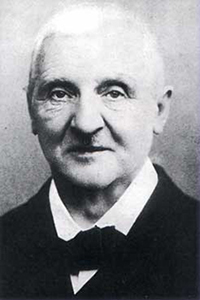 expansive symphonies that seem to be a world to themselves. I must say that over the past two decades I have grown and grown in my appreciation for his gift, interpreted in many different ways by numerous 'Brucknerian' conductors. The warmth, spirituality, sheer beauty, long-term structural blossoming can be greatly affirming and inspiring like no other music.
Johann Strauss, Jr. and his family ran a successful business from Vienna by composing superb dance music for balls and hiring out their own orchestras to play these for the dancers. Three of the most distinct and successful of these waltzes are linked below. 'Tales from the Vienna Woods' incorporates a folk instrument, the zither, for local color.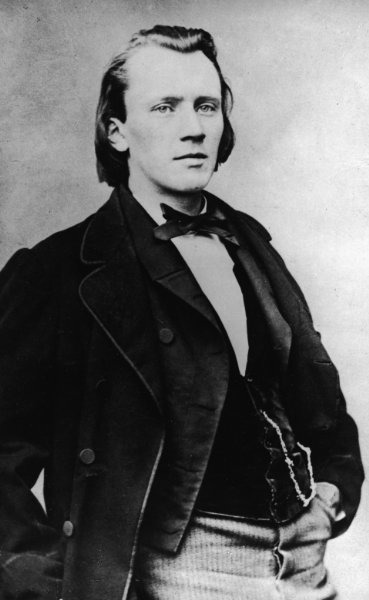 Johannes Brahms wrote very carefully in some of the best-constructed works, limiting himself to perfect developmental structures but in a highly original and inspired manner. Again, as in Bruckner, the compelling growth can nearly overwhelm the listener with ecstatic or pathetic thrills! As a Nationalist again, he gives a German angle on Hungarian ethnic music in his famous dances; the symphonies and concertos are generally considered to be among the finest in all the repertoire. Incidentally, his 3rd Symphony is an obvious tribute to his mentor Robert Schumann, as it begins with a variant of the opening of Schumann's 3rd.
Alexander Borodin was thoroughly Russian, and the music of the Polovtsian Dances sweeps over the listener with great energy and delight.
Georges Bizet, a Frenchman, had the most success with an opera/ballet about a Spanish woman, Carmen; most of the charming music in its suite of selections is a familiar classic to millions.
Modest Mussorgsky was another Russian with creative genius in his expressive powers. In Pictures at an Exposition he makes paintings come alive --- a truly Romantic endeavor!
There are a great number of selections linked here, but this is one of the most significant eras in popular Classical music --- so… enjoy!
Robert Schumann (1810-1856) 'Traumerei' ('Dreaming'), played by Martha Argerich
Schumann: Piano Concerto, played by Rudolf Serkin with the Philadelphia Orchestra conducted by Eugene Ormandy
Schumann: Symphony 3 'Rhenisch', played by the Cleveland Orchestra conducted by George Szell
Frederic Chopin (1810-1849): Polonaise 6 'Heroic', played by Arthur Rubinstein
Chopin: 'Minute' Waltz, played by Arthur Rubinstein
Chopin: Etude op. 10 no. 3, played by Valentina Lisitsa
Chopin: Ballade 1, played by Arthur Rubinstein
Chopin: Fantaisie-Impromptu, played by Arthur Rubinstein
Chopin: Barcarolle, played by Arthur Rubinstein
Chopin: Preludes #1, 4, 8, 9, 10, 11, (click on their links for the specific selections) as well as 17, and also 20, played by Martha Argerich
Chopin: Funeral March from Piano Sonata #2, played by Arthur Rubinstein
Franz Liszt (1811-1886): Consolation 3, played by Valentina Lisitza
Liszt: Liebestraum (Love's Dream) 3, played by Valentina Lisitza
Richard Wagner (1813-1883): Wedding March from Lohengrin, played by the Vienna Philharmonic conducted by Rudolf Kempe
Wagner: 'Ride of the Valkyries' from Die Walkure, played by the Cleveland Orchestra conducted by George Szell
Wagner: Overture to Die Meistersinger, played by the Cleveland Orchestra conducted by George Szell
Wagner: Prelude and Liebestod from Tristan und Isolde, played by the Cleveland Orchestra conducted by George Szell
Wagner: Overture to Tannhauser, played by the Cleveland Orchestra conducted by George Szell
Bedrich Smetana (1824-1884): 'The Moldau', from Ma Vlast, played by the Cleveland Orchestra conducted by George Szell
Anton Bruckner (1824-1896): Symphony 7, played by the Cleveland Orchestra conducted by George Szell
Bruckner: Symphony 9, played by the Berlin Philharmonic conducted by Herbert von Karajan
Johann Strauss, Jr. (1825-1899): Waltzes 'On the Beautiful Blue Danube', played by the Cleveland Orchestra conducted by George Szell
Strauss: Waltzes 'Tales from the Vienna Woods', played by the Vienna Philharmonic conducted by Willi Boskovsky
Strauss: Waltzes 'Voices of Spring', played by the Cleveland Orchestra conducted by George Szell
Johannes Brahms (1833-1897): Hungarian Dance no. 5, played by the Vienna Philharmonic conducted by Claudio Abaddo
Brahms: Symphony 1, movement 4, played by the Cleveland Orchestra conducted by George Szell
Brahms: Symphony 3, movement 1; movement 2; movement 3; movement 4; played by the Cleveland Orchestra conducted by George Szell
Brahms: Symphony 4, movement 1; movement 2; movement 3; movement 4; played by the Cleveland Orchestra conducted by George Szell
Brahms: Violin Concerto, played by Janine Jansen with the Chamber Orchestra of Europe conducted by Bernard Haitink
Brahms: Piano Concertos 1 and 2, played by Rudolf Serkin with the Cleveland Orchestra conducted by George Szell
Alexander Borodin (1833-1887): Prince Igor, Polovtsian Dances, played by the Cleveland Orchestra conducted by George Szell (with one of the most beautiful passages in all music at about 7:00! Here it is as a single track.)
Georges Bizet (1838-1875): Carmen Suites 'Les Toreadors', played by the New York Philharmonic conducted by Leonard Bernstein (Let the tracks run from one to the next.)
Modest Mussorgsky (1839-1881): 'Promenade 1' and 'The Great Gate of Kiev' from Pictures at an Exhibition, played by the Cleveland Orchestra conducted by George Szell