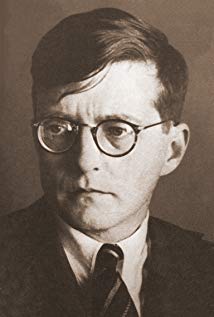 Welcome to the most noticed and in some ways most significant of the Modern Era music! At this point it's good to mention, though, that each various period of Classical music has a vast range of differences within it --- so these groupings are not 'boxes' that everything fits neatly into! In fact, the primary reason the composers are in the order you find them here, is that I chose their birthdates as an arbitrary guide for chronology. At any given time, many different trends are going on simultaneously; this is particularly true in the Romantic and Modern eras.
So I've divided up this part of music history according to various notable large collections of special approaches; first we looked at the Impressionists, and now what I like to refer to as the 'Mainstream', a hodgepodge of brilliant works by brilliant composers that are sometimes delightful to listen to, like many Romantic pieces, but with unique modern voicings and themes and chord progressions and colorings; other works are more challenging to listen to because their goals don't include delight! Overall, these linked below are among the most well-known and popular of Classical repertoire.
Ralph ('rafe') Vaughan Williams was probably the foremost of all English composers. He had a three-pronged musical career with elements that fed into each other's inspiration: 1) He was an orchestral and choral composer; 2) he was a folklorist, collecting and publishing the tunes of the common people; 3) and he was a hymnodist, the editor of the Anglican Hymnal. I've included only three of his shorter works here, a very aromatic and visual impressionistic concerto called 'The Lark Ascending'; an exploration, in modern terms, of a great hymn tune by Thomas Tallis of a few centuries before; and a sweeping, greatly beautiful rendition of two old English folk tunes, 'Greensleeves' and 'Lovely Joan'.
Gustav Holst, a Swedish immigrant to England, is most known for two works: the Christmas song 'In the Bleak Midwinter', and the orchestral suite The Planets, which has influenced all science fiction movie music since! Actually, he focused on the personality and significance of the ancient gods the planets are named for, rather than on the planets themselves.
Bela Bartok was Hungarian, and his music distinctly shows the character of that formerly Asian people. His Classical genius has harsh, dense textures at many points; yet the piece we link here is one of his most aesthetically pleasing and popular, a Concerto for Orchestra in which the stars of the show are not solo instruments but the instrumental sections.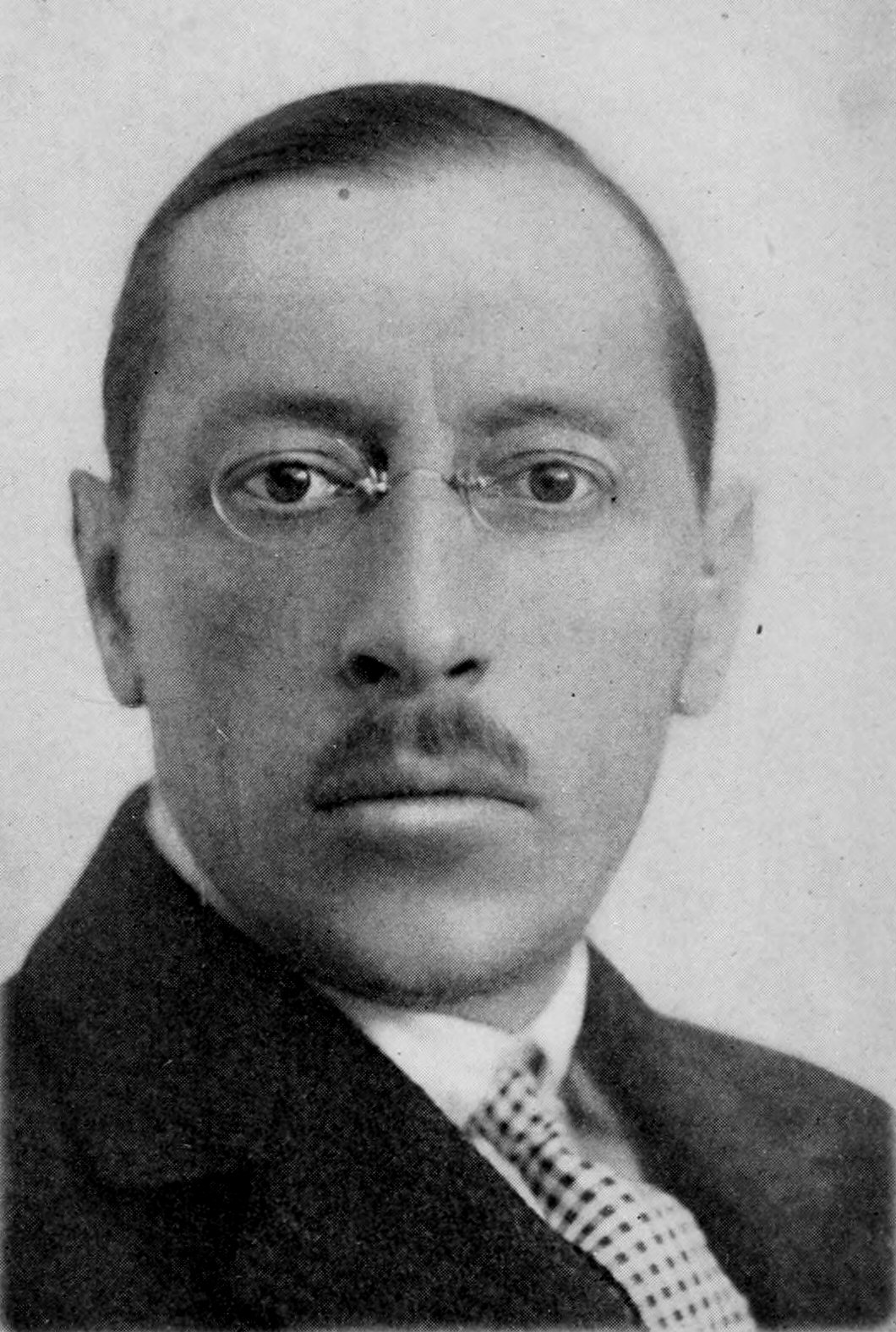 The Russian Igor Stravinsky studied under Rimsky-Korsakov, and his brightly colorful orchestration really shows that. One of the acknowledged leaders of Twentieth-Century music, he also produced the century's most earth-shaking moment, at the premiere of the ballet Rite of Spring: the dancers wore such shocking costumes --- pagan far-northern tribal attire --- and danced so disturbingly, along with music that constantly challenged traditional sensibilities, that the audience broke into an immediate riot, led by famous composers who were there! Things were never the same anywhere after that.
You may notice that the thematic trend in my list from the Byzantine Era until the Modern is from almost totally Christian to almost totally pagan and secular. A bit of that is simply a function of what I felt was best to include for my purposes --- but the overall shift of Western Civilization was the primary factor in the musical shift, which we see culminated to a certain extent here. (Stravinsky, by the way, sincerely converted to Christianity later in life.)
Another Russian giant was Serge Prokofiev, writer of seven remarkable symphonies and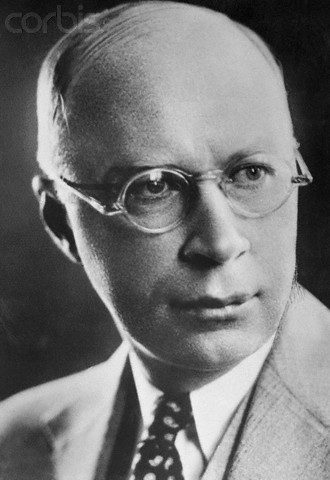 various piano and orchestral works. His most popular and famous piece is most likely the children's story demonstrating instruments called Peter and the Wolf. His Third Piano Concerto is one of the finest of the modern era, and the Piano Sonata no. 7 is remarkable in its strange, dense excitement.
Ferde Grofe brings us to America! He did orchestration work for notable composers such as Gershwin, and he produced one greatly enduring symphonic tone painting called Grand Canyon Suite; it's about as direct a program music work as can found. For those of us who love the American West, this is so evocative!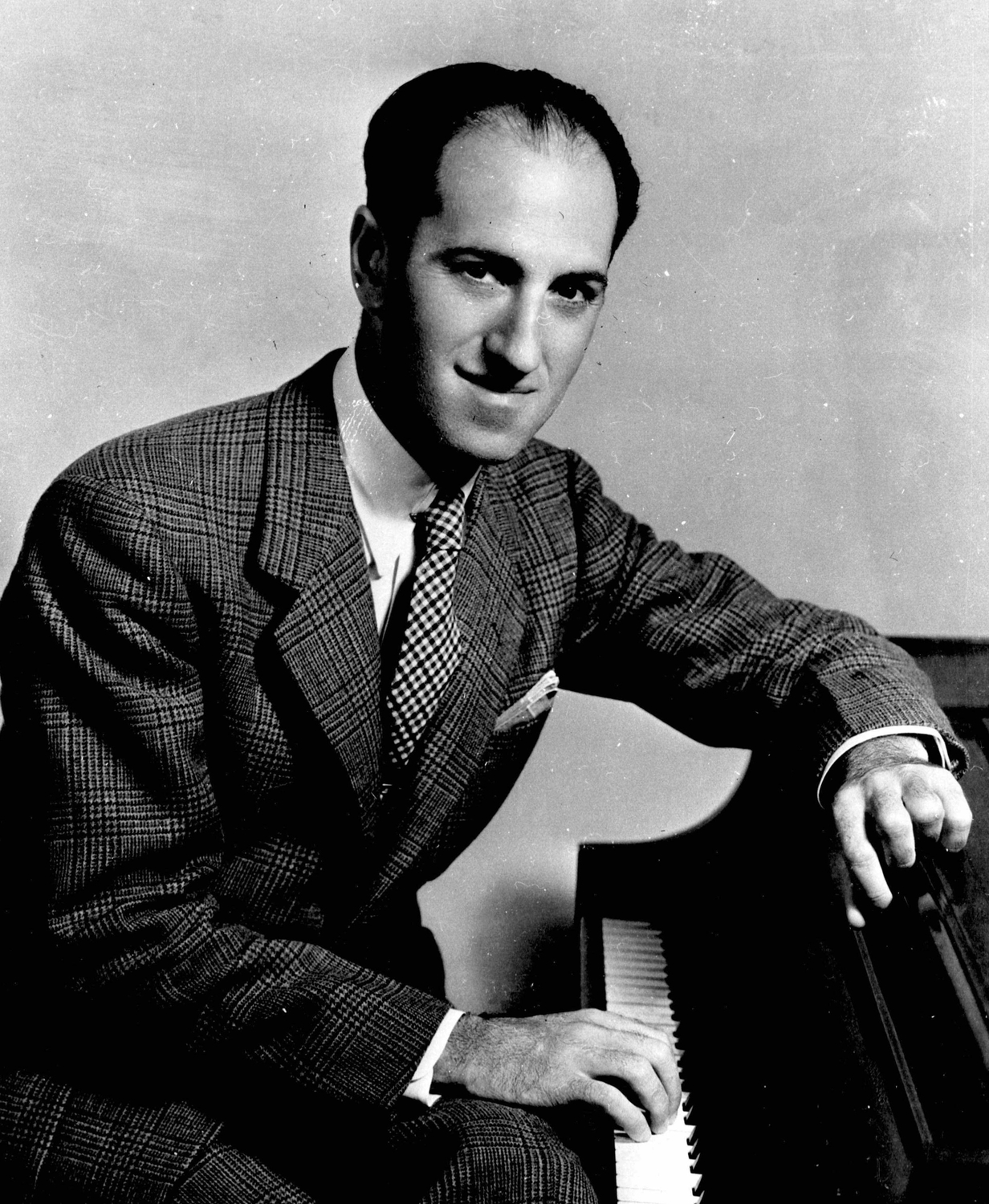 George Gershwin immigrated to America from Europe with his brother Ira; their team of songwriting is among the greatest in musical theater, and they also wrote the opera Porgy and Bess as well as George's short piano concerto Rhapsody in Blue, premiered on this day (February 12) in 1924 after a long search for an orchestra that would dare to play a piece that was such a mix of jazz and Classical elements. Its immediate success convinced all the other orchestras to join in!
And yet another great American composer is Aaron Copland, whose ballet suites have won the first rank of popularity in our country,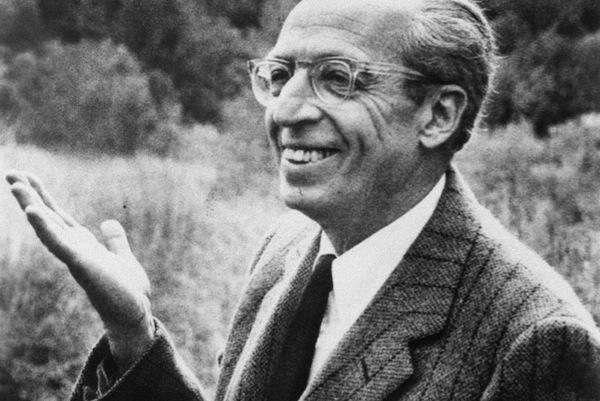 especially Rodeo, Billy the Kid, and the one linked here, Appalachian Spring. He captured something about our land and history that founded a whole genre of American Frontier music in movies, television shows, and elsewhere. Another famous original is 'Fanfare for the Common Man' (its title is so American!) from his Third Symphony.
Perhaps my favorite in this list is the Russian master Dmitry Shostakovich (pictured at top), thought by some to be the century's greatest. His work is seriously modern while showing distinct structural and spiritual foundation in the Baroque and Romantic styles too. One factor in his greatness is his seriously expression of the horrific suffering and oppression in the Soviet Socialist empire. The Fifth Symphony is included here because of its magnificent blending of beauty, development, emotion, etc. --- but you also hear something else that's special in the String Quartet no. 8: a four-note motif that is insistently used, which is derived from the first four letters of the composer's name, intended to assert his individuality in defiance to Josef Stalin. The composer used this pattern in many of his pieces. The tyrant was shrewd but never figured out the message --- much to our benefit!
The American Samuel Barber is best known for his haunting and powerful Adagio for Strings, a series of growing patterns over a repeating pattern.
Benjamin Britten of Britain is another orchestral stylist of great brilliance, as you will hear in his Four Sea Interludes.
We finish the list with the great American musician Leonard Bernstein, a composer, conductor,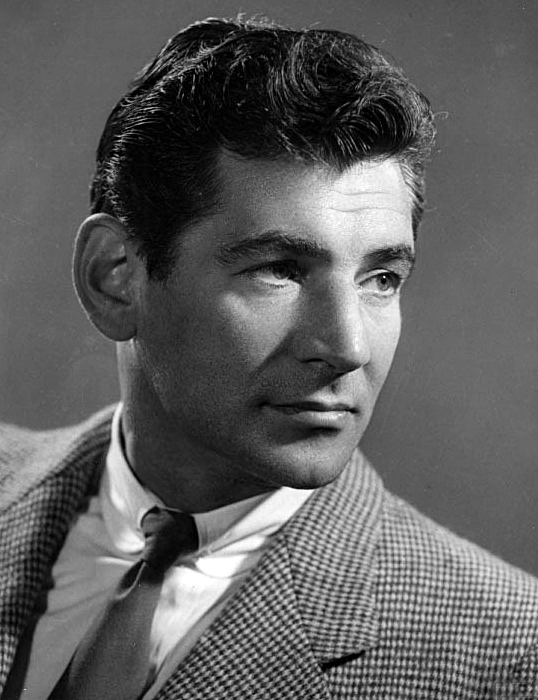 pianist, and teacher in equal strengths. Three masterpieces here are music for the Broadway musical West Side Story (a modern adaptation of Romeo and Juliet), the Voltaire-inspired 'Candide' overture, and the soundtrack of the powerful art film On the Waterfront.
Vaughan Williams (1872-1958): 'The Lark Ascending' (Janine Jansen, with the Royal Concertgebouw, conducted by Barry Wordsworth)
Vaughan Williams: Fantasia on a Theme of Thomas Tallis (New York Philharmonic, conducted by Leonard Bernstein)
Vaughan Williams: Fantasia on 'Greensleeves' (New York Philharmonic, conducted by Leonard Bernstein)
Holst (1874-1934): The Planets, especially 'Mars, the Bringer of War', and 'Jupiter, the Bringer of Jollity' (New York Philharmonic, conducted by Leonard Bernstein)
Bartok (1881-1945): Concerto for Orchestra (Chicago Philharmonic, conducted by Fritz Reiner) (Click on their links to IV and V for the memorable later sections --- but it's all good!)
Stravinsky (1882-1971): Rite of Spring Ballet (New York Philharmonic, conducted by Leonard Bernstein)
Stravinsky: Firebird Ballet Finale (Cleveland Orchestra, conducted by George Szell)
Prokofiev (1891-1953): 'Peter in the Meadow', 'The Bird' from Peter and the Wolf (Czechoslovach Radio Symphony, conducted by Ondrej Lenard)
Prokofiev: Piano Concerto 3 (Martha Argerich, London Syphony, conducted by Andre Previn)
Prokofiev: Piano Sonata no. 7, III. Precipitato (Martha Argerich)
Grofe (1892-1972): Grand Canyon Suite (New York Philharmonic, conducted by Leonard Bernstein)
Gershwin (1898-1937): Rhapsody in Blue (Oscar Levant, with thePhiladelphia Orchestra, conducted by Eugene Ormandy)
Copland (1900-1990):Appalachian Spring Suite (New York Philharmonic, conducted by Leonard Bernstein) The famous 'Simple Gifts' variations begin at about 7:30 --- but it's all great!
Copland: Fanfare for the Common Man (New York Philharmonic, conducted by Leonard Bernstein)
Shostakovich (1906-1975): String Quartet no. 8 (Borodin String Quartet)
Shostakovich: Symphony 5 (New York Philharmonic, conducted by Leonard Bernstein)
Barber (1910-1981): Adagio for Strings (New York Philharmonic, conducted by Leonard Bernstein)
Britten (1913-1976): Four Sea Interludes (Cincinnati Symphony, conducted by Paavo Jarvi)
Bernstein (1918-1990): 'Candide' Overture (New York Philharmonic, conducted by Leonard Bernstein)
Bernstein: Symphonic Dances from West Side Story (New York Philharmonic, conducted by Leonard Bernstein)
Bernstein: 'Moving Forward' from On the Waterfront (New York Philharmonic, conducted by Leonard Bernstein)