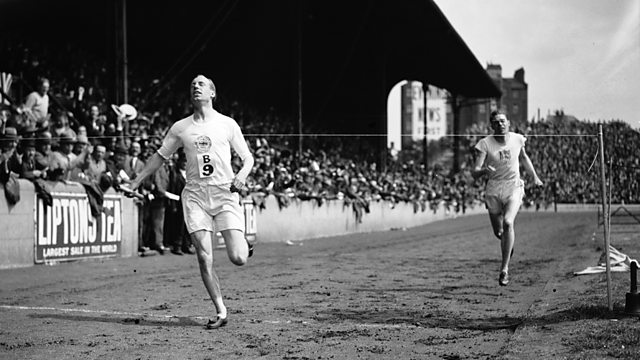 The cinematic masterpiece Chariots of Fire, the multiple Oscar winner of 1981 based on a true account, has many lessons beyond the artistic genius in the directing, acting, music, cinematography, and writing. (That 'extra something' is part of what makes something a masterpiece: It has many varied yet unified elements of value.)
As a former English teacher I can't help but focus at times on the two main characters, Harold Abrahams and Eric Liddell, two very different men, pointedly contrasted in the development of the story.
Abrahams has something to prove: that, though Jewish and inappropriately perceived by the culture as an outsider, he is also a true Englishman. His approach to the sport of running is intentionally scientific and refined, working urgently from the perspective of a professional personal trainer's guidance and motivation. And it proves to be successful, garnering a medal in the rarefied Olympic setting.
Liddell, on the other hand, approaches the sport from a spiritual and emotional angle: 'When I run I feel God's pleasure!' His running form is somewhat questionable and inefficient, yet even in an event for which he isn't very prepared --- because he refuses to compete on the Sabbath and has to change events at the last minute --- he wins a gold medal. One memorable moment in the film highlights his practice heat where he's well behind the others, and a comment is made that he won't do well, but a friend says, 'But he hasn't thrown his head back yet' --- and, sure enough, he throws his head back and passes all the others.
Both of these approaches to achievement are good and worthy. Abrahams, efficient and focused, proves his point and performs magnificently; I have great respect and admiration for such beauty of purpose and labor and excellence. Liddell, the man of the heart and soul, disobeys standard expectations and finds authentic fulfillment through passionate pursuit for the sake of a higher realm and glorification of God in an earthly pursuit.
When I make music, I find myself in Liddell's world, seeking a profound meaning even in technical accomplishment, and living in the emotional and philosophical moment of the art. In my music I want to live in the rarefied air of the higher world of heaven for at least a brief moment in this life, tasting of the life to come, even if that means giving up efficiency and accuracy a bit. Moment by moment, the music is a living and God-glorifying event.
In what realm does your music-making live?
[Rudolf Serkin, one of my musical heroes]