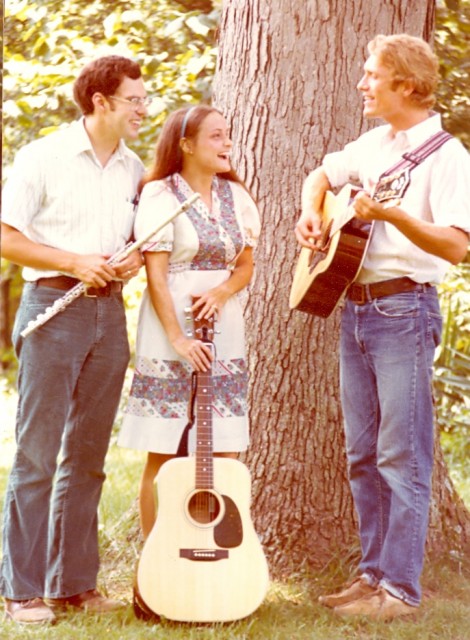 From 1974 to 1984 I had the great experience of playing flute and singing in a trio with my college roommate, Hallett Hullinger, and at first our friend from upstairs, Steve Goad, in a sort of a Peter, Paul, and Mary type of style using mostly Hallett's exceptional original songs. Soon Steve moved away and was providentially replaced by a young lady named Ro Tucker, who… um… interested me a lot and later allowed me to marry her!
In 1978 people got together and asked us to make a record of Hallett's songs, and we collected preorder money to finance a series of trips to Nashville to record it with an independent producer, excellent session men, and a first-rate studio situation. We had an invaluable experience learning the recording process and developing an authentic final product.
Then we went directly back to our three different schools to teach. The actual manufacturing of the LPs and cassettes was in process.
When the thousand LPs and a couple hundred cassettes were finally done they were delivered to a trucking terminal and Hallett and I went down with my station wagon to pick up the load; then we had the joy of delivering the individual records to the folks who had preordered them. Task accomplished!
Back in the classroom the next day, I was administering a test to my students when… it hit me! It really hit me! While I was there carrying out my everyday life, I was also, at the same time, out in hundreds of locations singing and playing the flute for people!
Eureka!
The multiplying effect of making recordings had just struck my consciousness. Although the music is not actually live and in person, it's really there on demand for the listener in his or her own environment. It is indeed one particular live performance preserved and made available for people to experience as they will.
What a powerful thing: I could share what I have to give to listeners, as they want to listen, in unlimited numbers and unlimited situations!
It's never been the same since. Nineteen albums selling more than 110,000 hard copies (plus countless downloads through outlets such as iTunes Asia) are out there somewhere, in an amazing number of places and with an amazing variety of listeners.
Although I love to play music for live audiences, particularly in concert program settings, I also see the immense value of vastly multiplying the music through recordings. And the stories --- some of them astonishing --- keep coming in from those who benefit in remarkable ways. To God be the glory for that!
Eureka! Recording!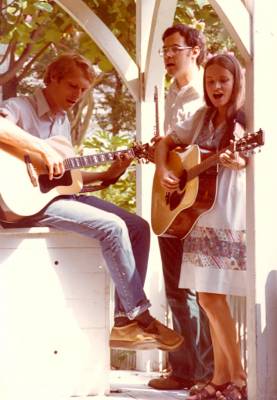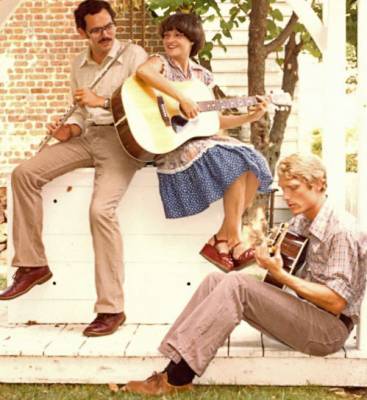 --- Photographs by the incomparable Jim Beavers ---