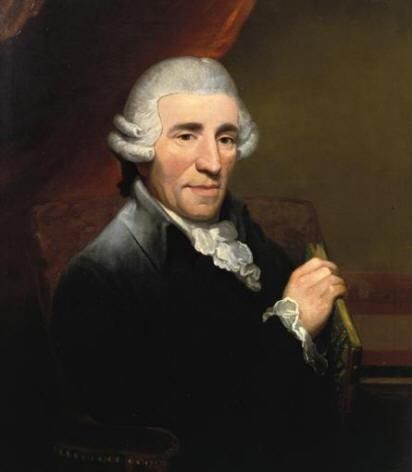 Speaking as a lifelong aficionado of Classical music --- but not as a scholar per se --- I offer the following simplistic ideas about the so-called Classical period of Classical music.
I like to think that Bach and Handel brought the Baroque concepts and structures into the modern era (following the strong previous moves forward of the Italians such as Vivaldi) by expanding and lyricizing melody beyond anything before, and by developing harmonies and counterpoint about as far as one could imagine. The complexities, especially in Bach, were overwhelmingly powerful and magnificent.
At the same time there was a so-called Enlightenment taking place in Western thought, and its ideals were centered on purity and order in such a way that music took a turn toward Galant parlor pieces and gentle elegance rather than spiritual transcendence.
Bach and Handel actually did write some music more in line with this Galant approach, but others such as Bach's three sons W.F., C.P.E., and J.C. really carried it out in the next generation, with much success and recognition.
I also like to think that Bach and Handel were too much for this world to handle beyond their lifetimes: Music had been developed to a point of no continuation, and something had to break! So the whole Western world took a break from the deep and the significant, to relax for a while.
Soon, though, an Austrian named Haydn came up with some new forms for the keyboard players and orchestra members to work within, and a new kind of complexity began to develop: the sonata and symphonic forms. The period's orderly, beautiful elegance was now being organized into a new kind of 'journey', a stylized introduction/statement of a theme/digression/development/restatement pattern, then a series of three more movements that develop toward a grand finale, that has been a staple of much Classical composition even till today.
Haydn composed large numbers of piano sonatas, string quartets, and symphonies, all of which form a body of works that stand as a reference point for the three centuries that follow.
The 'Farewell' Symphony was a pointed message to the Prince that his policy on family leave was unreasonably strict: in the final movement the forces dwindle to only two violins, as the musicians pack up and leave during the piece! 'La Passione' and the string quartet 'The Seven Last Words of Christ on the Cross' effectively represent Christ's suffering. And 'Surprise' at one point pokes fun at the shallow insipidity of the lacy audience by sort of exploding in their faces!
Haydn's Creation oratorio is based on texts originally intended for Handel to use, which Haydn had come upon when in London. Chaos is aptly represented in the very beginning in an almost modernist manner, and 'happy Papa Haydn' happily concludes the score in Eden before the Fall occurs. Delightful!
Boccherini was another prominent composer of the time; his famous minuet is included here.
The younger composer Mozart was one of the greatest geniuses of the music world, spending his life penning scores that came spontaneously and directly from his mind in finished and perfect form. His many symphonies, sonatas, choral works, and concertos glow with a wonderful blend of clarity and order, richness and Romanticism, and natural beauty.
By the way, Mozart and Haydn were good friends, and Haydn was Beethoven's teacher. These guys really did open the door for the Romantic period --- you can hear the emotion --- which will come next.
Here are links to some sample recordings:
W. F. Bach (1710-1784): Flute duet 1, played by Yael Ronen and Idit Shemer
Franz Josef Haydn (1732-1809): Symphony 45 'Farewell', played by Stanisław Moniuszko School of Music Symphony Orchestra directed by Andrzej Kucybała (and you can watch them leave as their parts conclude!)
Haydn: Symphony 49 'La Passione', played by the Orchestra of St. John's Square directed by John Lubbock
Haydn: Symphony 94 'Surprise', played by Philharmonia Hungarica directed by Antol Dorati
Haydn: 'The Heavens Are Telling' from The Creation, sung by the Choir of King's College, Cambridge --- with the score! [When I was a teenager and first sang bass in my church choir, this was one of our anthems --- thrilling to be in the midst of all the noise!]
Haydn: String Quartet 'Seven Last Words of Christ', Introduction, played by the Navarra Quartet
Haydn: Piano Sonata 59 (HobXVI 49) 'Genzinger', played by Vladimir Horowitz
Luigi Boccherini (1743-1805): String Quintet in E: Minuet in A, played by Fabio Biondi and Europa Galante
Wolfgang Amadeus Mozart (1756-1791): Eine Kleine Nachtmusik, played by George Szell and the Cleveland Orchestra
Mozart: Rondo 'alla Turca' from Piano Sonata 11, played by Vladimir Horowitz
Mozart: The Marriage of Figaro Overture, played by George Szell and the Cleveland Orchestra
Mozart: 'Laudate Dominum' from Solemn Vespers, sung by Donna Brown with the Stuttgart Gachinger Kantorei directed by Helmuth Rilling [And here's my own folk transcription for guitar, hammered dulcimer, and two flutes, all played by myself in the multi-track studio.]
Mozart: Piano Concerto 21, (the famous and matchless Andante begins at 14:43) played by Arthur Rubinstein and the RCA Victor Symphony Orchestra directed by Alfred Wallenstein
Mozart: Piano Concerto 25, movement 1, movement 2 (stunning!), movement 3, played by Martha Argerich and Goldberg
Mozart: Violin Concerto 5, played by Hilary Hahn with Paavo Järvi and the Deutsche Kammerphilharmonie Bremen
Mozart: Symphony 35 'Haffner', played by George Szell and the Cleveland Orchestra
Mozart: Symphony 40, played by George Szell and the Cleveland Orchestra