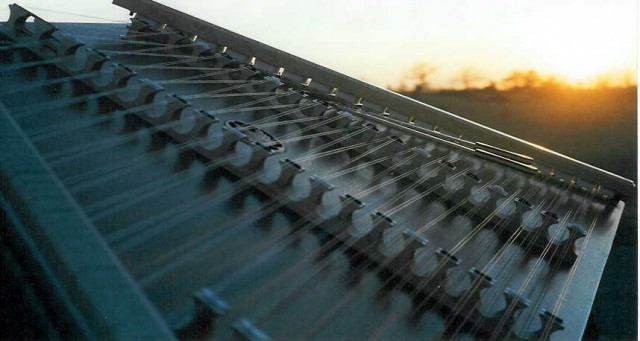 People often ask me about the origin and history of the hammered dulcimer, and usually they have no idea that it has the popularity and heritage that I tell them about. It's a widespread, very international, musical instrument! Many Americans don't know that it ever existed at all till they see my own instrument where I'm out playing, and they commonly assume that it's some mountain instrument developed in the Blue Ridge or such (though I don't play it in a style that should lead to that assumption). So I get to enlighten them the way I was enlightened thirty-some years ago when I first saw one myself!
It's even considered a national instrument in a number of countries such as Hungary, India, China, and Iran.
Did you know we have a page in our website that gives names for the hammered dulcimer in many areas of the world, with links to the Wikipedia article for each?
You can read it here: "Hammered Dulcimers Around the World"