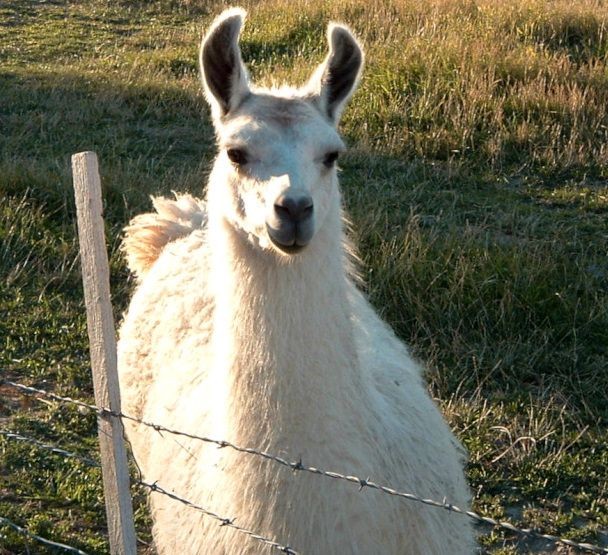 For a few years in the early 2000s I set up my booth to sell my CDs at a marvelous weekend festival in Chesapeake, Virginia --- an event that focused on celebrating natural fibers such as wool. Sheep dogs showed their amazing herding abilities; weavers and spinners demonstrated theirs. My booth was on the outer edge of a huge white tent with sides, but the first year I was there it was quite hot, so the walls were removed to let air in.
As usual I was playing away at the hammered dulcimer, when… I felt the presence of observers from behind me. You know how that 'sixth sense' somehow can tell there's someone there?
But soon two heads actually craned over both of my shoulders, watching my dulcimer hammering activity. Llamas! The look on their faces gave me the distinct impression t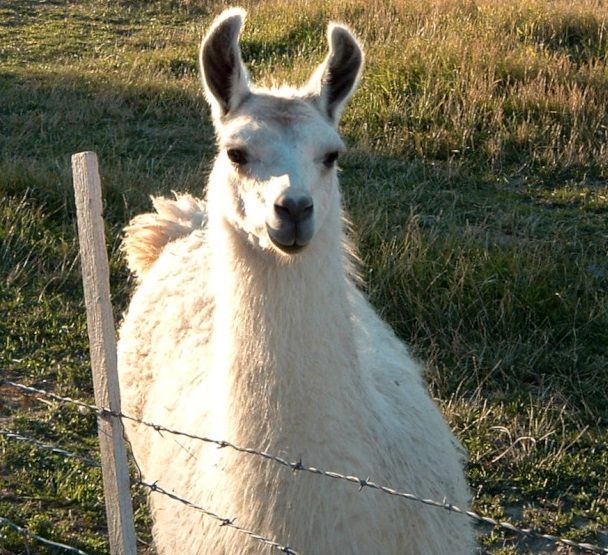 hat they were about to ask me questions, such as, say, 'How many octaves is the range of this dulcimer model?' Or 'Why did you decide to play an E minor chord there?' Or 'Can you play "Free Bird"?'
Somewhat startled and pleased, I mentioned to the llamas' owners that the marvelous creatures actually seemed to be enjoying my music, and they said, 'Well, they sure do! They listen to your CDs all the time back home!'
Well, what does one say?!