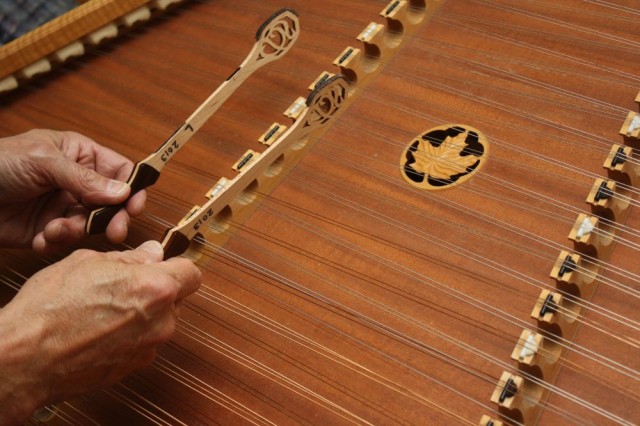 I think it somehow feels natural, when you play hammered dulcimer, to center your body behind the instrument. The assumption, I guess, is to be able to equally reach all the note locations.
But I've found that I can play my best when I center my body behind the treble bridge, and usually reach to the right for the bass bridge notes.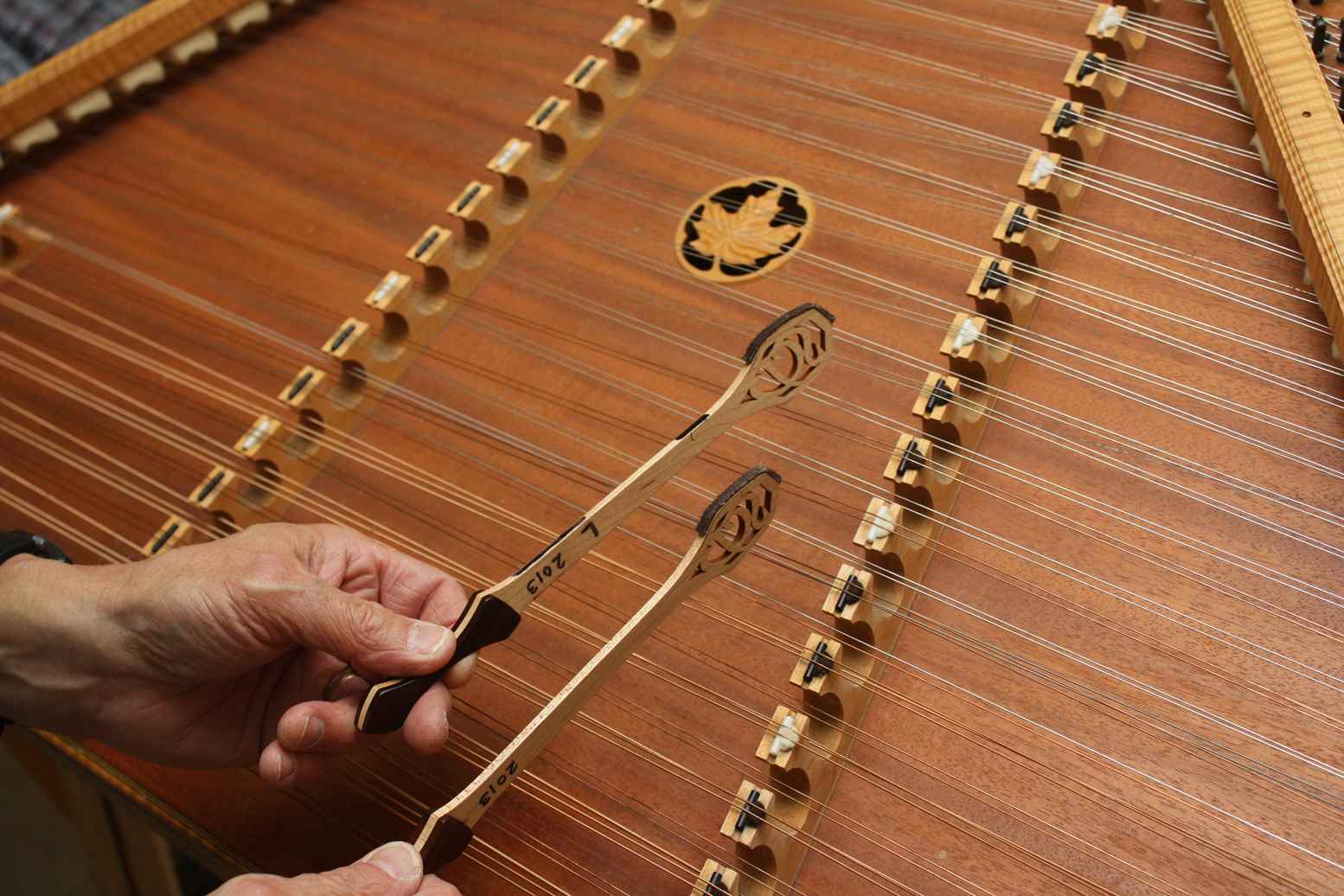 Usually; as I've discussed in my post on 'hovering', I prefer to stand while playing (rather than sit) so I can move around on my feet to get into what I find to be the optimal location for contact with the patterns of notes. Thus if a chord roll between the bass and treble bridges would benefit from a shift of my body to the right, then good.
But I find that for the most part it is handiest to stay centered on the treble bridge. If you haven't tried that, take a gander and see if it helps!