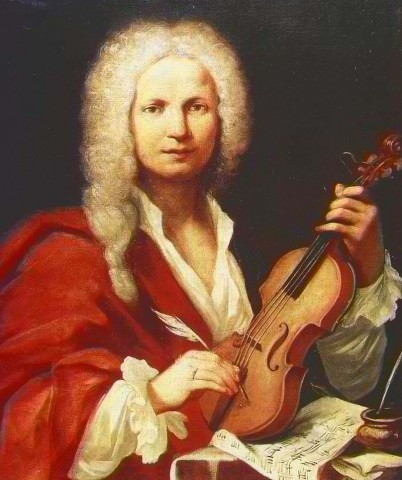 As the Renaissance progressed, there was a trend in music to make it less 'absolute' --- structured less on a basis of carefully defined forms and developments regardless of a text's message, and more on a basis of bringing out that message through the music. Music was becoming more experiential: the player and listener could directly feel what was meant as it was being sung or played about.
This opened the door for experimentation with more expressive forms; the Italians such as Monteverdi were the most influential in this historic shift, and according to some scholars all 'serious' music since that time has been an outgrowth of the Italians' ideas of that period.
The word 'Baroque' denotes ornamentation and complexity, and the new expressive goals certainly created a setting for composers and performers to explore new horizons of harmony, melody, and dynamics. I myself think of this time, especially its later part, as the beginning of truly modern music --- music with a story-like flow, lyrical melodies with considerable pitch range, harmonies that transform with the melody's unfolding, etc.
Among the selections below: Schutz was a pious master in Germany, writing on Protestant themes for the chapels of nobles; his works are often called the greatest of the German Baroque before Bach.
Pachelbel, also a German, was highly respected in his time, but his famous Canon wasn't published then, probably because it wasn't a fancy enough canon for serious musicians to study and play! The Canon in D is one of the most popular Classical pieces worldwide in our time because it was beautifully arranged and recorded in the track here, in 1969! It was unknown before then.
The Italians Corelli, Vivaldi, and Scarlatti exploded the music world with their thrilling lyricism and joy in a way that influenced everyone from then on; Bach loved their music so much that he did his own arrangements of a number of their works.
The Englishman Purcell's famous Rondeau was used by Benjamin Britten in the 20th Century for his Young Person's Guide to the Orchestra; and Purcell's works such as 'Remember Not' here show his 'ahead-of-his-time' sophistication and creativity.
The Frenchman Mouret's Rondeau (the Masterpiece Theatre theme) and Clarke's Voluntary are widely-played wedding pieces in our day.
Heinrich Schutz (1585-1672): Seven Words of Christ on the Cross, sung by Ars Nova Copenhagen, directed by Paul Hillier

Johann Pachelbel (1653-1706): Canon in D, played by Jean-Francois Paillard and his Paillard Chamber Orchestra

Arcangelo Corelli (1653-1713): Christmas Concerto: Allegro, played by Camerata RCO (Allegro is at 1:49.)

Henry Purcell (1659-1695): Rondeau from Abdelazer Suite, played by the Voices of Music

Henry Purcell (1659-1695): 'Remember Not, Lord, Our Offences', sung by MusicAeterna, directed by Teodor Currentzis

Jeremiah Clarke (1674-1707): Prince of Denmark's March (Trumpet Voluntary), played by Wynton Marsalis, with the English Chamber Orchestra

Antonio Vivaldi (1678-1741): 'The Four Seasons' Violin Concertos, played by Nigel Kennedy with the Chamber Orchestra of Europe And another wonderful version: Janine Jansen at the International Kamermusiek Festival

Jean-Joseph Mouret (1682-1738): Rondeau, played by Kapp/Philharmonia Virtuosi of NY

Domenico Scarlatti (1685-1757): Sonata in E, K380, Andante comodo, played by Vladimir Horowitz