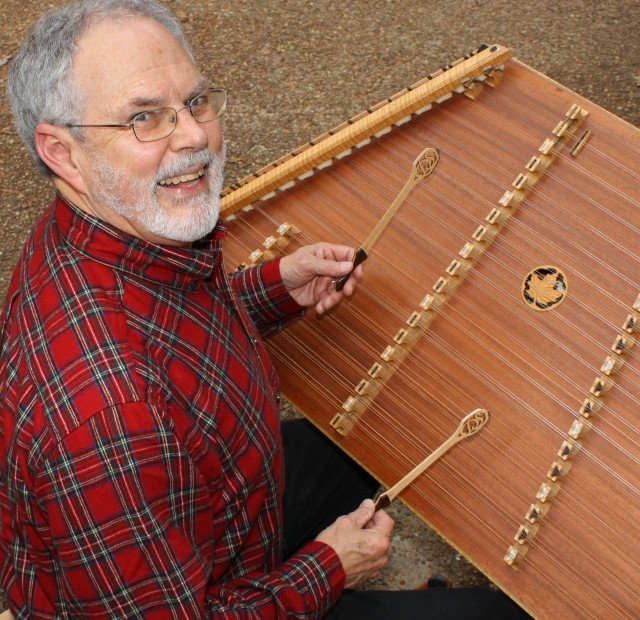 In 2011, when I was considering tunes for the Civil War album Tenting on the Old Camp Ground, I thought of the spiritual "Wade in the Water" (and ended up doing it in a lively duet form with Bill Gurley, in an arrangement Bill originated). I remembered that I'd first heard the marvelous melody on a record by the Tijuana Brass in the 1960s --- so I went looking for the track and ended up re-collecting in digital form all of their albums! I began to realize that these, and especially the two records I owned at that time, What Now My Love and The Brass Are Coming, had had a profound influence on my musical sense and styling ever since. I play different instruments and genres than Herbie and his group of first-rate session men, but the approach I use to production, arranging, and playing is definitely similar!
To convince myself that I wasn't just imagining this influence, and to perhaps share the ideas with others, I started a brainstorming list --- and it quickly became a large set of both general concepts and specific applications.
Here it is! I hope you as a musician or other creative artist can find inspiration and ideas for your own work. Let me know your own thoughts!
Compose new pieces about things that matter to you.
Don't assume that your audience is limited to a certain demographic, but let your sincerity and spontaneity speak, and perhaps you'll reach the hearts of many sectors of society!
When doing popular pieces, don't do them like other people do.
Don't merely play a tune --- let the tune be a basis for your own "singing" on your instrument.
Change keys a lot, and change them in all sorts of ways.
Change tempo in intriguing ways.
Change lead instruments a lot, even within a verse, but use your best solo instruments the most.
Slow down or speed up a familiar piece, and change the rhythmic approach from what people are used to.
Only play music that really speaks to you yourself as you do it.
Let your version of a melody be crafted according to what your arrangement asks of it, changing notes and timing as needed.
In an ensemble, find a way for the rhythmic groove to be developed irresistibly while preserving the personalities of each player in the section --- each working off the others as real people while contributing his element to the groove.
Incorporate many interesting answering counter-parts in the arrangement.
Use creative, engaging voicing in the lead instrument --- many personal details.
Make albums and concert sets that have an intriguing and colorful theme.
Let a sense of humor take over at times, even in a daring way.
Really, really enjoy yourself --- make it one of the goals of the music; always be searching for passion and joy.
Use instruments that people don't expect to be used for your kind of music.
When doing folk music, keep respect for the source but be yourself with it.
Bring folk music techniques and ideas into other genres.
When working with other musicians, allow them to express their own musical personalities in the arranging and playing, rather than just use them for their instruments' technique and tone.
Incorporate people in your albums who aren't normal professionals --- like having studio maintenance people sing, etc.!
Use big and little contrasts --- in tempo, key, mood, volume, genre, size of group, instrumentation --- within a piece and within a series of pieces.
Look for a sense of drama and experience.
Take a quiet ballad and make it rhythmic and exciting; take a fast, happy tune and make it quiet and contemplative.
Don't just play your instrument --- play music using your instrument.
Make "comments" with the lead instrument, and accent notes, other than the melody.
Bring a piece to a total halt, then start it up again.
Combine insistent rhythm grooves with emotional chord choices and progressions, for a compelling effect on the listener.