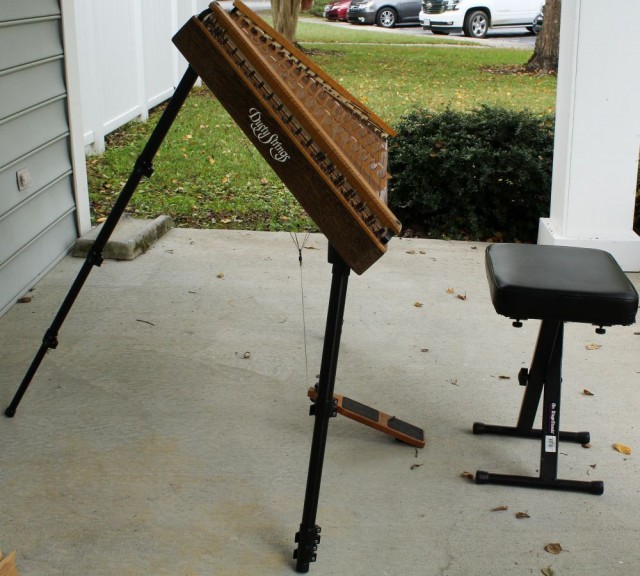 Hammered dulcimer players often discuss the best steepness of angle the instrument needs to be for playing. There are some interesting factors that figure into this equation!
How big is your dulcimer?

If it's big, like 3 ½ to 5 octaves in range, you might want to lean it pretty steeply so you can easily reach the high notes.

Do you play standing up or sitting down?

If you stand, it's easier to have a flatter angle, since you can move on your feet to get the reach; if you sit, you have to move around from the small of your back and use your arms more than the rest of your body, and can reach more easily with a steep angle.
Do you hover over your hammers, or do you stand up straight and reach from your elbows and shoulders mostly? Hoverers like me tend to need a bit steeper of an angle to easily lean over the notes --- but height helps too: I prefer for the whole dulcimer to be pretty high off the ground so my face can get close to my playing (and since I have relatively short arms), and so I don't have to crouch to get the bridges' lowest notes or hurt my elbows because of the funny playing position. Other players may see it just the opposite, though. What's your approach?
...